Posted on May 10 2023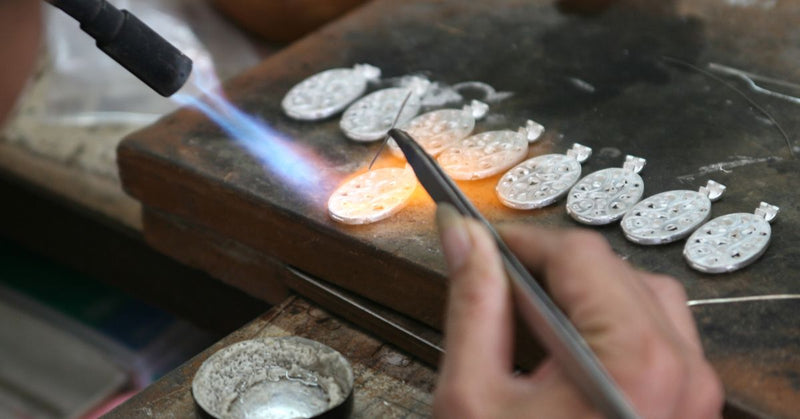 Customized sports jewelry, such as rings and necklaces, is becoming increasingly popular as a way to commemorate special occasions, express school pride, or simply show off a favorite team. With so many options to choose from, it can be easy to make mistakes when buying custom jewelry. In this blog post from Brilliant Bijou, we will be going over these common mistakes to ensure that you get the perfect piece of jewelry for you or your loved one. Read on to learn more and shop our collection of customizable sports jewelry today! 
Not Taking Measurements
When ordering custom jewelry, it is essential to get accurate measurements for the piece. Not only will this ensure that it fits properly, but it can also help you to avoid costly mistakes by ordering the wrong size. Measurements should include the circumference of the wrist or neck, as well as the size of the ring. 
Not Considering Quality
While it may be tempting to purchase pieces that are made of cheaper materials, these may not last as long or look as nice as pieces made with higher-quality materials. Look for pieces that are made with metals such as gold, silver, or platinum, as these will usually be of higher quality than those made with less expensive materials.
Not Considering Customization Options
 Many pieces of jewelry can be personalized with initials, dates, or special messages. It is important to think about what you would like to have engraved or printed on the piece before ordering, as this will help ensure that you get a piece that is truly unique and special.
Not Considering Your Budget
Don't go overboard and buy something that's outside of your budget. Remember, you can always get a quality piece of jewelry without breaking the bank.
At Brilliant Bijou, we understand that buying custom jewelry can be overwhelming. That's why we provide a wide range of quality customized sports jewelry, from rings and necklaces to earrings and bracelets. We offer competitive prices and are committed to helping you find the perfect piece of jewelry for any occasion. Shop our selection today to find the perfect piece of customized jewelry.